Grooming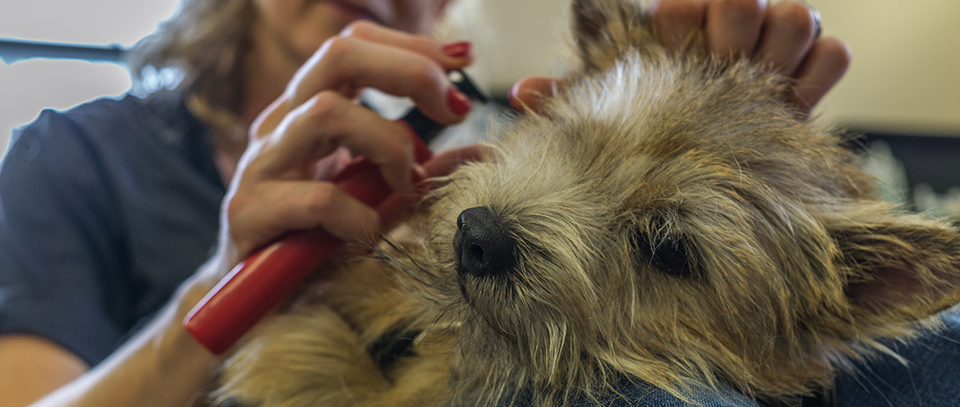 We offer a wide range of grooming services in addition to our hospitality services.
Check here
 for prices.
Grooming Services
Bath
There's nothing like coming back to a freshly bathed pooch! When you board your dog, we provide a $5 credit for each day's stay towards the total cost of a bath at the end of your pet's vacation. A bath includes a good shampooing and rinse, and a relaxing dry off time in our dry crate.
Mini Freshen-up
Your dog's spa experience begins with a luxurious bath with shampoo and conditioner. He or she is then fully dried with a velocity dryer that blows out undercoat and leaves them feeling fine!  This mini freshen-up also includes a complete dematting, sanitary tidy, pedicure and ear clean. Designed and recommended for all dogs who are groomed more frequently than once every two months where coat maintenance is important. Poor coat condition will require a full grooming.
Full Grooming
Does your dog need a new look? Tired of having your beautiful dog shaved down? We specialize in safe and comfortable de-matting of your tangled pooch. We offer professional all-breed grooming and are experienced in full hand-scissored styles and hand-stripping of wire-haired dogs. A full groom includes a full bath,  full velocity dry, brushing, nail trimming, ear cleaning and plucking, and hair trim to your specifications. We want you to have the fashionable dog that all the neighbours are talking about.
Examples of our Work